The Original Bearing Isolator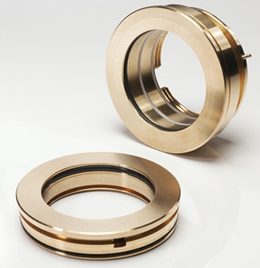 As the inventor of the original bearing isolator, Inpro/Seal continues to be a leading provider of permanent bearing protection for a variety of applications. No matter the size or complexity of the application, Inpro/Seal's technical experts can design a custom solution for your equipment.
Bearing failures lead to expensive downtime and lost production. With Inpro/Seal Bearing Isolators you can reduce maintenance costs and double the lifetime of your rotating equipment.

The Inpro/Seal Bearing Isolator is a two part dynamic seal consisting of a stator and a rotor attached to the shaft. The rotor and stator form a non-contacting compound labyrinth seal with no wearing parts – ensuring permanent protection.
Keep contamination out. Keep lubrication in.
The Inpro/Seal Bearing Isolator
Patented bearing isolator design features protect in two ways:
Lubricant is captured in the inner portion of the labyrinth and flows back to the bearing housing.
Outside contamination attempting to enter the bearing housing is captured in the outer labyrinth paths and expelled through a port in the rotor by centrifugal force and gravity.
Features and Benefits: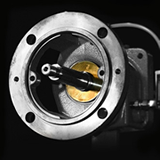 Non-wearing, non-contacting, permanent bearing protection.
Custom engineered for your specific application and operating environment.
Split designs for ease of installation.
Patented VBX Ring blocks moisture and condensation created by heating/cooling of bearing enclosures.
Same day shipments available on most products, including new designs.
Unconditional performance guarantee.