Processing (Food and Beverage, Dairy, Pharmaceutical)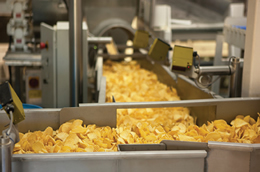 The food and beverage and pharmaceutical industries are some of the most highly regulated and face unique challenges surrounding safe and hygienic processing. It is imperative that there is no risk of contaminants entering the system - plus product loss can be costly and lead to safety concerns.
Inpro/Seal Bearing Isolators and Air Mizer® shaft seals are integral to processing equipment used in food and beverage, dairy, and pharmaceutical industries. Inpro/Seal incorporates special material selections and design features - such as stainless steel designs and food grade components - to virtually eliminate the risk of contamination and product loss while meeting strict FDA and USDA requirements.
Key Applications: motors, pumps, gearboxes, pillow blocks, rotary feed valves, ribbon blenders, mixers, blenders.