Primary Metals (Aluminum & Steel)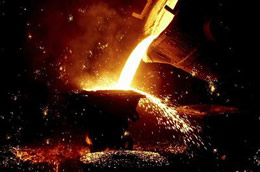 Extreme temperatures and contamination in smelting and steelmaking create a challenging environment for rotating equipment in this industry. Today's rolling mill equipment has to withstand higher loads and faster speeds, while continuous casting applications are subjected to high loads, low rotational speeds and high temperatures.
Inpro/Seal Bearing Isolators are designed to protect your rotating equipment in this harsh environment heavily contaminated by water, steam and scale. By blocking contamination from the bearing housing and retaining lubrication, Inpro/Seal's Bearing Isolators can help you create a cleaner environment, increase up-time and reduce maintenance costs.
Key Applications: motors, pumps, pillow blocks, gearboxes, rolls, fans.