Chemical Processing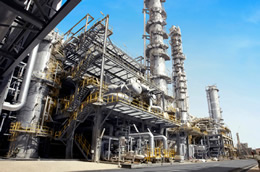 Safety and equipment reliability are two primary concerns in chemical processing. Bearing failure is one of the leading causes of downtime and lost production. By preventing contaminates from entering the bearing housing and effectively containing lubrication, Inpro/Seal can help improve reliability, make a positive environmental impact and reduce costly maintenance problems.
Inpro/Seal permanent bearing protection and shaft seals increase the reliability of your rotating equipment – so you can stay competitive in even the most challenging environments.
Key Applications: pumps, turbines, motors, pillow blocks, mixers, blenders, screw conveyors, rotary valves, fans.